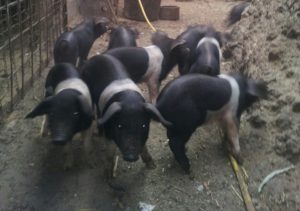 Our newest two members of the Finca family – 2 sweet Cochinos Negros de Canarias. This critically endangered breed has its origins in North Africa and has been native to the Canary Islands since its colonisation here. Away from genetically "bred" breeds, the black Canarian pigs are very original breed.
We are very positive and look forward to when they are finally big enough that they can leave their mother. Here is some information on the pigs: slaughter weight reaches the Canary black pig in only 9 months, almost twice as long as the conventional pigs in agriculture. In addition, they are foodies and eat up to 18 kg per day.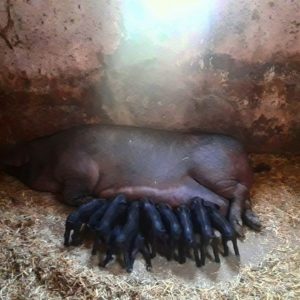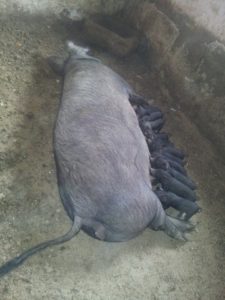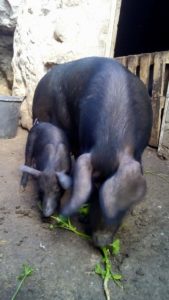 The Cochino – black canarian pig
Negro de Canarias is an officially protected breed in Spain and since 2001 a pedigree of all remaining animals is kept in order to be able to breed. The pig has a black coat and short bristles. The big ears usually hang up to the snout. It has short and thin legs. Up to twice a year we can count on new piglets. We  look forward to having piglets on the finca regularly. We're full of anticipation!
Interesting in holiday on the organic farm in Gran Canaria?